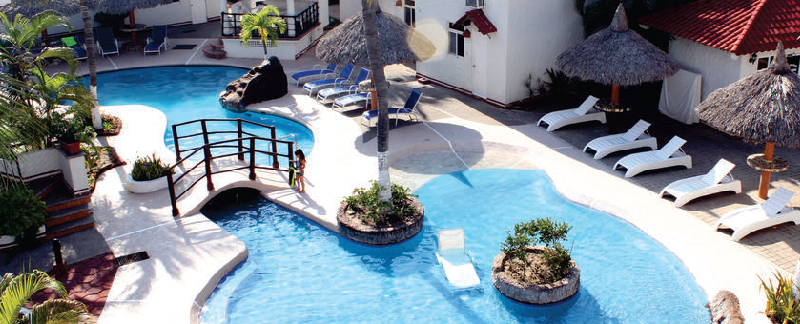 "CERRITOS RESORT, YOUR BEACH HOME AT MAZATLAN"
Located overlooking the Sea of Cortes, on the best beach at Mazatlan, Sinaloa in Mexico, Cerritos Resort is a unique vacation concept surrounded by natural beauty in a one-of-a-kind ecosystem of exuberant vegetation, salty fountainheads, sea species and a bird reservoir.

This Mediterranean-Mexican architecture resort offers its guests warm hospitality, delicious food, a peaceful atmosphere, world-wide famous mesmerizing sunsets as well as the cultural and festive night-life that this Port on the Pacific has in store.

Our suites and villas boast personalized hotel services addressing the needs of those seeking the comfort of a home with the advantages of a hotel.